WATERGOAT
'Streams, Lakes, Canals and Ponds'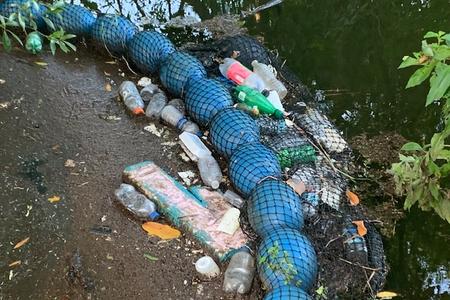 WATERGOAT

Our flagship - the highly effective WATERGOAT trash barrier, perfect for streams, canals, ponds or lakes. This device has proven itself in the harshest environments since 2006. Freshwater/Brackish applications available throughout the United States. WATERGOAT is designed to operate successfully in fast moving, rapidly fluctuating waters while capturing massive amounts of debris.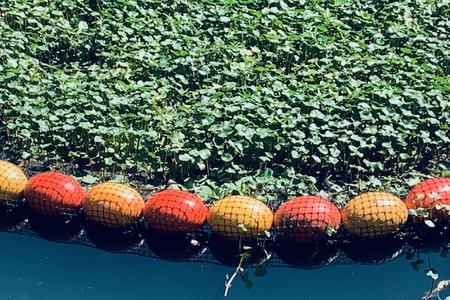 WEEDYGOAT
Water weeds of every sort will be kept from traveling downstream with this mighty addition to the WATERGOAT fleet. Water Hyacinth, Water Lettuce, Duckweed, Water Thymes, Woiffia and Water Lilly beware, the cruise is over! WEEDYGOAT sits above the waterline and also drapes just below the surface at 8". This device is perfect for run-off canals, streams or commercial farming needs. Water weeds will not get past the WEEDYGOAT.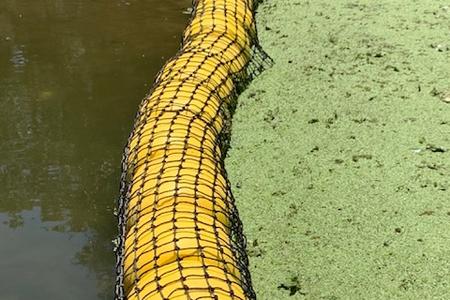 WATERGOAT RED (Red Tide - Algae)
Used primarily along the gulf coastal states, this WATERGOAT is the perfect tool for corralling massive amounts of floating fish. 'WATERGOAT RED' is also used to prevent rotting debris from entering previously treated areas such as public beaches or residential canals. Available in any lengths as well in 35' connectable sections. Lightweight and indestructible, this device can remove incredible amounts of debris quickly and efficiently while restoring beaches and scenic waterways.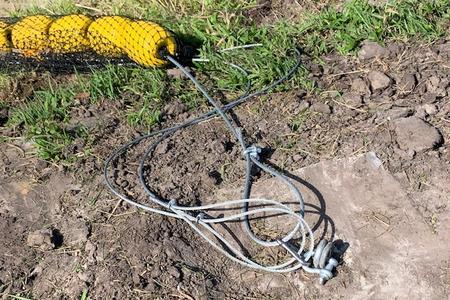 WATERGOAT MARINA (Marina Barriers)
Submerged barriers (Non Gill 1/2" or 1" Netting) available to marinas, public beaches, resorts and commercial - industrial ports. Used primarily to discourage marine life from entering a designated recreational area or in stopping excessive amounts of sea grasses from drifting into a swimming/boating zone. Draped safety netting available up to 12'. WATERGOAT MARINA provided in three colors ... Safety Yellow, Safety Orange or Safety Green.